Autumn & Winter News 2021
For this Autumn/Winter edition of our newsletter, we would like to share some more good news with you.
Recently, with the good harvest of the southern crops, we have experienced an easing of the cost of grain, which has "lowed on through to "inished feed. This, in combination with record high sheep and cattle prices, stable pig prices with pig meat still in demand, is a win-win situation for livestock producers across the board.
A word of caution!
If purchasing grain for home milling, be aware of the risk associated with ergot contamination of the late harvest sorghum crops; as this contaminant affects all classes of livestock across the full range of production, effectively reducing pro"its with a signi"icant reduction in future production, if breeding animals are involved.
While the current mouse plague exists, know the risks involved if feeding hay or grain etc. contaminated by rodents ie botulism or leptospirosis. Finally most areas have now received useful rainfall with enough subsoil moisture to ensure an extensive winter plant for a bumper spring harvest.
Hopefully it hasn't impacted too much on crops now nearing harvest. As we enter the Autumn and Winter months, remember to re-assess your program for parasite control, especially with the current rain. Worms could catch you off guard later with the arrival of Spring.
A new product was launched in the latter part of 2020—Cydectin Platinum pour on, which is the only pour-on product containing 2 active ingredients to help "ight the battle against worms in cattle.
Be aware of resistance to common drenches in your local area and if in doubt send off a worm test kit for analysis. Also keep in mind, any cattle tick eggs laid on pasture during Autumn are likely to carry over winter and hatch with the "irst moisture in spring. If this can be prevented, numbers that hatch in spring will be greatly reduced., if not be prepared for the "irst Spring Rise and treat accordingly.
It would be nice to think that covid is now behind us, but we must not become too complacent — Keeping hygiene at the forefront. No new updates on the Swine Fever situation. Fortunately it still hasn't breached our bio-security.
New to Kewpie!
A new chemical free product to assist with integrated pest management of parasitic worm control.
"LIVAMOL with BioWorma" This product contains a natural fungus which targets the larval stages of parasi/c roundworms in the dung of most grazing animals, therefore breaking the worm cycle. (refer to brochure) "LIVAMOL with BioWorma" , if used as directed, over time can effectively clear parasites roundworms from pastures.
However this does not negate the requirement to follow other sound biosecurity practices, eg. strategic spelling of pastures and drenching as required.
"LIVAMOL with BioWorma" can be ordered on request.
New waterproof boots
Davisway "Farm Lite" PVC Light weight calf length mud boots are the lighter, more comfortable op/on for longer periods of wear than the heavier traditional PVC boots. These boots are now stocked In our showroom Kingaroy (Sizes 8—10)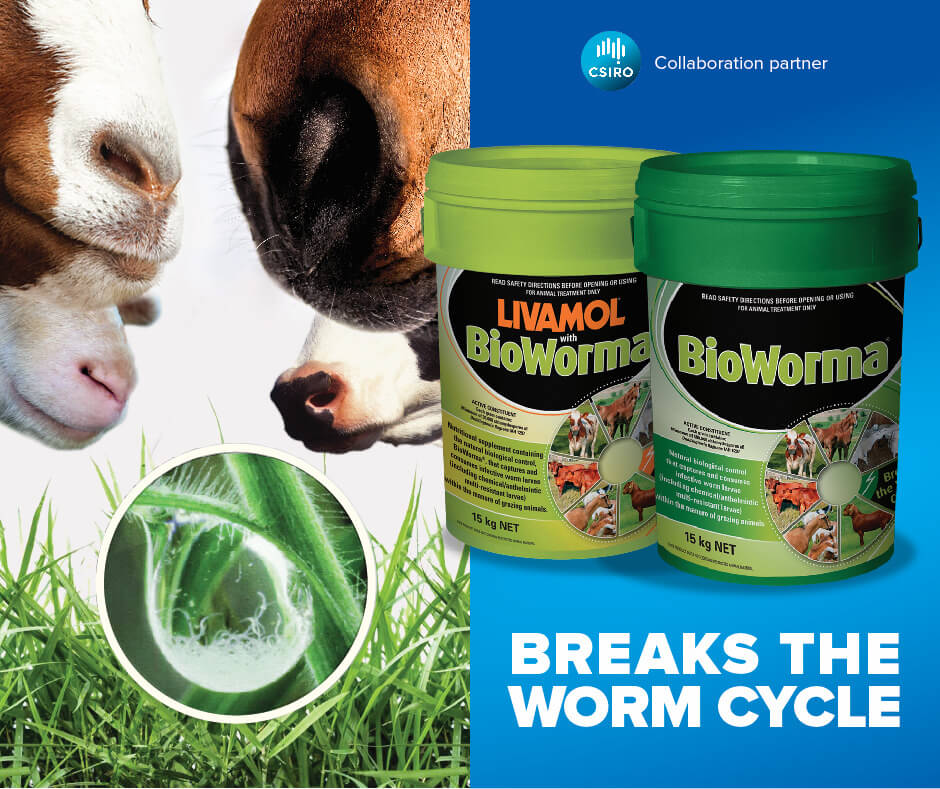 Kewpie Steel Sales and Fabrication
For all your steel (building and fencing) requirements.
• Mesh & bar gates, hinge-joint, barbed, hi-tensile &
plain wire.
• Steel building supplies (RHS, tubular steel, ca@le rail,
steel sheeting, galvanised mesh sheetinng etc.)
• Metal fabrication

Kewpie Rural Monto
For all your rural requirements in the North Burnett.
• Fertilizer, fencing, feed and supplements (liquid & dry)
• Animal health, chemical & pest control items
• Pet & poultry products
Customers entering the premises are requested
to follow Covid19 hygiene protocols.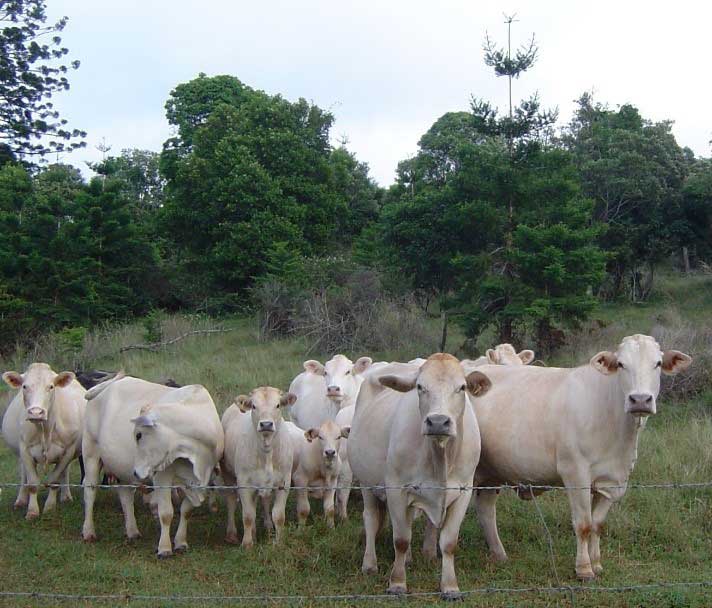 Rodents!
What more can we say?
Rats and more particularly mice!
We are told, mouse plagues occur in 10-year cycles and last until the cold wet weather arrives — but this year they just keep on going strong. The good news — We now have ample stocks of various baits and traps
available in store.
Environmental
It is interesting to witness some really innovative ideas that are being incorporated within the intensive livestock industries framework, for the reduction of greenhouse gasses.
For example one large piggery is u/lizing methane produced by effluent, to generate their total electricity requirements.
Instead of open effluent ponds, where methane produced by the micro-organisms, when breaking down the effluent, is released into the atmosphere; large purpose-built enclosed tanks contain the methane, which is then used as the fuel source to generate electricity. Quite a set-up!
Keep "Aussie Pork on the Fork" with this easy winter warmer
Creamy Pork Loin (serves 4)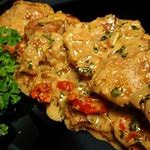 Ingredients
* 2 tablespoons olive oil
* 1/4 cup diced prosciutto
* 2 tablespoons diced sage
* 2 tablespoons diced parsley
* 2 tablespoons diced sun-dried tomatoes
* 1 onion diced
* 750g pork loin, cut into 1cm strips
* 1/2 cup (125ml) chicken stock
* 1/2 cup (125ml) thickened cream
* 1 pinch salt to taste
Directions
1. Heat the oil in a frypan over medium-high heat. Saute the prosciutto, sage, parsley, sun-dried tomatoes and onion un/l onion is tender. Mix the pork strips into the frypan and brown for about 10 minutes, turning once.
2. Stir the stock and cream into the frypan and season with salt & pepper. Bring to the boil, reduce heat and simmer for 20 minutes, stirring occasionally until pork is cooked and sauce is thickened.
Kewpie Stockfeeds team are on hand for any queries you may have either by phone, email or using the contact form below