a Kewpie 9035 Poultry Hi-Spec Chick Mash 20kg
NB: This is only for poultry chicks, not water birds.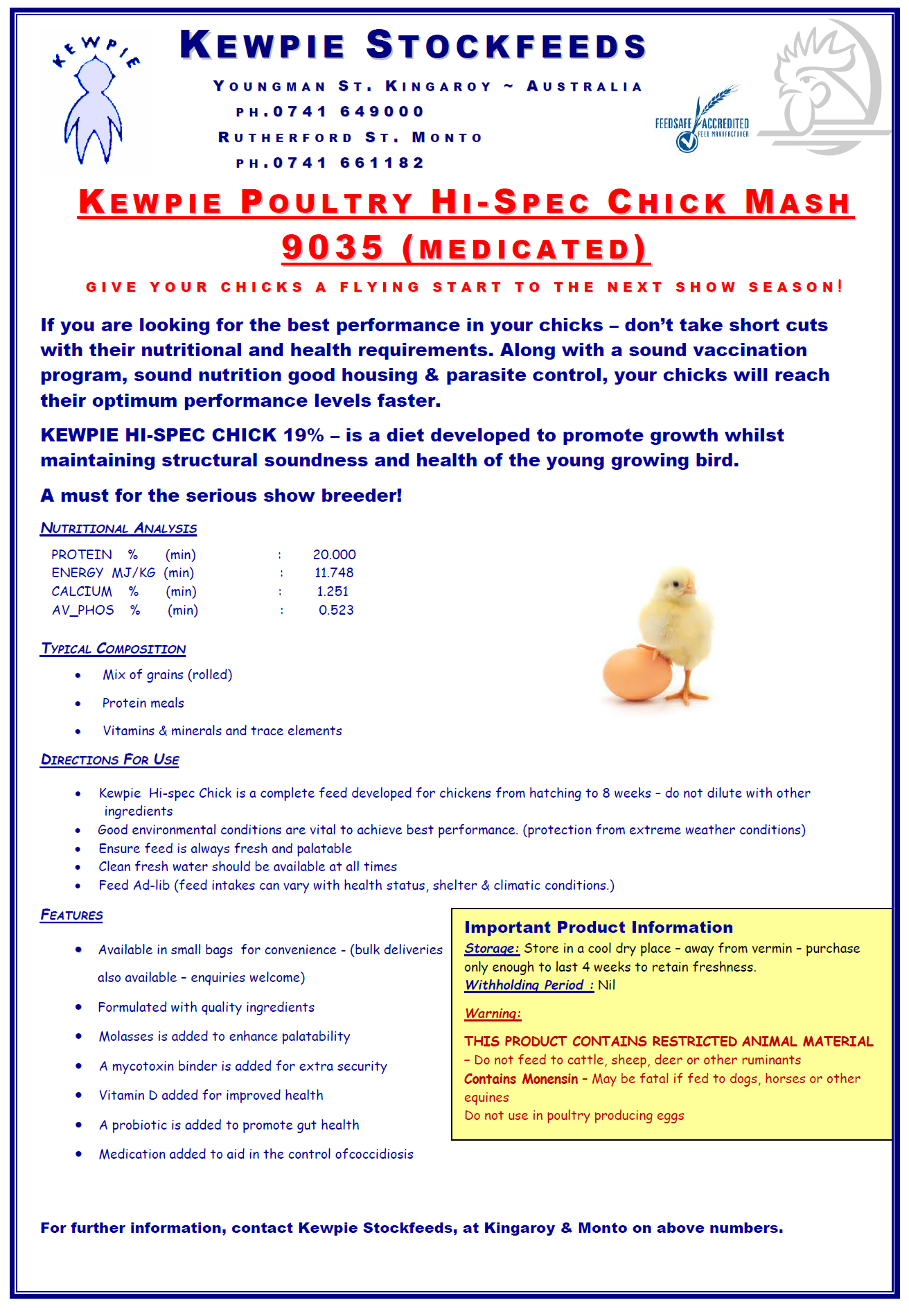 Click-N-Collect
Select the required amount and add to your cart. When finished select Çheckout under Shop.  The order will then be sent to the Sales Team for processing. Once order is complete the Sales Team will email or phone as per your directions for payment and collection.
Prices are subject to change without notice and whilst stocks last. Confirm when placing orders.  Prices will vary between stores.
You can also call to place an order
Kewpie Stockfeeds team are on hand for any queries you may have either by phone, email or using the contact form below