What's New
News, Events & Resources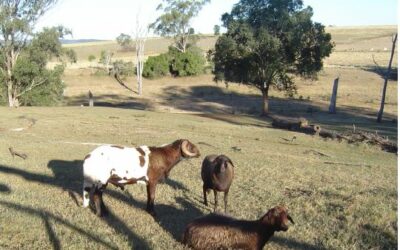 Recently, with the good harvest of the southern crops, we have experienced an easing of the cost of grain, which has "lowed on through to "finished feed.
read more
*Biosecurity Alerts & Important Information
Preparing your animals for natural disasters
After the safety of your family, caring for your animals in a natural disaster is a priority, and preparing now can make all the difference in an emergency. 
Prohibited and restricted invasive plants.   
Plants can make great gifts, but just make sure you know what you're gifting this Christmas. While this bunny ears cactus may look cute, it can actually become a nightmare. 
Weaning management
Producing premium quality beef means building for success from the very beginning. A carefully considered weaner management program can set up your cattle for life.
People food is not pig food
Ham will be a firm favourite at many Christmas celebrations, but remember to dispose of your leftovers in a secure bin. The spread of African swine fever internationally has been linked to feral pigs eating food waste containing infected pork.
Hear what all the buzz is about
Our honey producing bees are under attack! The varroa mite is a tiny parasite that attaches itself to honey bees and honey bee brood, weakening the bees and potentially wiping out entire colonies.
Queensland budget announced 
Queensland's sheep industry and agricultural biosecurity will be supported by Queensland's 2020-21 State Budget.
It will deliver on election commitments made during the recent election campaign including $4 million for cluster fencing, continuing the return of the sheep industry to Queensland by keeping out wild dogs.
African Swine Fever Information
New pain relief resources for producers – MLA
Kewpie Stockfeeds team are on hand for any queries you may have either by phone, email or using the contact form below