Autumn & Winter News 2020
After surviving quite a diverse year, recording one of the worst widespread drought and bushfires on record and swine fever breathing down our necks—2019 will be memorable to say the least.
Early 2020 (huge relief) the rain came, with flooding in some regions drowning crops, while on other properties, the dams are still empty.
Soon, the pasture returned with gusto, along with weeds and insect pests. In particular, buffalo fly in numbers not seen previously in this region and still a problem as we enter Autumn. Happily with some cooler nights, this problem will soon be extinguished. Meanwhile, we have a variety of products available (tags, sprays, pour-on & back rubs), to assist with buffalo fly control.
Seasonal worming and tick treatments achieve best results in autumn to reduce pasture egg burdens for the spring rise. It's also important not to forget to vaccinate any weaners retained in the herd to prevent later losses.
Now with maturing pastures, it might also be prudent to consider which live-stock supplements work best for your enterprise during the coming months ie: liquid, molasses-based (Rumifeed), lick blocks (Agricon) or dry eg. Kewpie Dry Lick or your own Custom Mineral Mix.
I don't wish to dwell on Covid19, but as we are now experiencing the restrictions that come with a world pandemic, there are a few points to remember.
* 2020 Kewpie Field Day  – cancelled this year
* A new website www.kewpiestockfeeds.com.au has now been launched with a click & collect option available
* If you are unwell you are encouraged use this option—once the order is received, invoice will be returned via e-mail for payment by credit card or bank transfer.
* Orders can also be placed by e-mail, fax or phone as per normal.
* Yes! we are still accepting cash for payment.
* When entering the store, please maintain personal distance from other customers and staff. A hand sanitizer is provided for use on the counter.
Moving forward these challenges can only make us, as a community more resilient to any future adversity—stay safe and be kind.
Win a Honda Ag-Bike
Purchase any Virbac product worth $500.00 and go into the draw for a chance to win a Honda
We are the only store in Kingaroy to have this prize—so—a customer of Kewpie is guaranteed to win.
There is also a minor prize of a De-WALT saw to be won.
1st draw mid-April
2nd draw in July for the major prize of a Honda XR 190.
Don't miss out. Check out our Cydectin prices today, you might just be the winner! Entries close 30/6/2020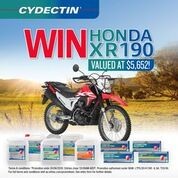 Kewpie Steel Sales and Fabrication
Trading hours for Easter:
Good Friday 10th. April—CLOSED
Saturday & Sunday 11th. & 12th. April— CLOSED
Easter Monday 13th. April—CLOSED
All other days—trading as per normal
Kewpie Rural Monto
Kewpie Monto wish to advise that customers who don't wish to enter the premises, to ob-serve the following steps: 1. Place order by phone 2. Toot car horn on arrival 3. Goods will be packed & delivered to car by one of the staff members. Customers entering the premises are request-ed to follow Covid19 hygiene protocols.
Trading hours for Easter:
Good Friday 10th. April—CLOSED Saturday & Sunday 11th. & 12th. April— CLOSED Easter Monday 13th. April—CLOSED All other days—trading as per normal
Kewpie Transport Fleet—Back in Business
After several months of high stock feed demand, working with a limited fleet, our main truck is back on the road again towing her recently repaired dog trailer. Great to have this unit working as a team once more!
We are now able to once again, fulfill our customers' requirements for bulk feed deliveries, this year.
You can contact us for a quote by e-mail, phone or fax— refer to page 1 for contact details.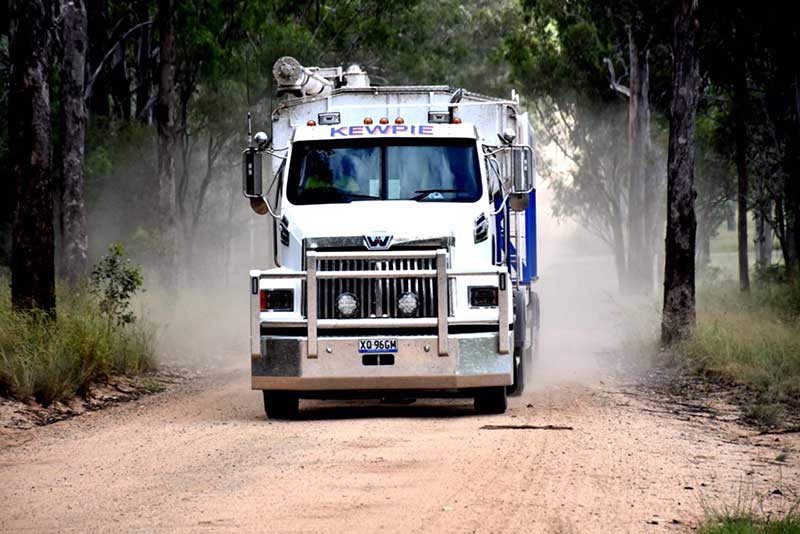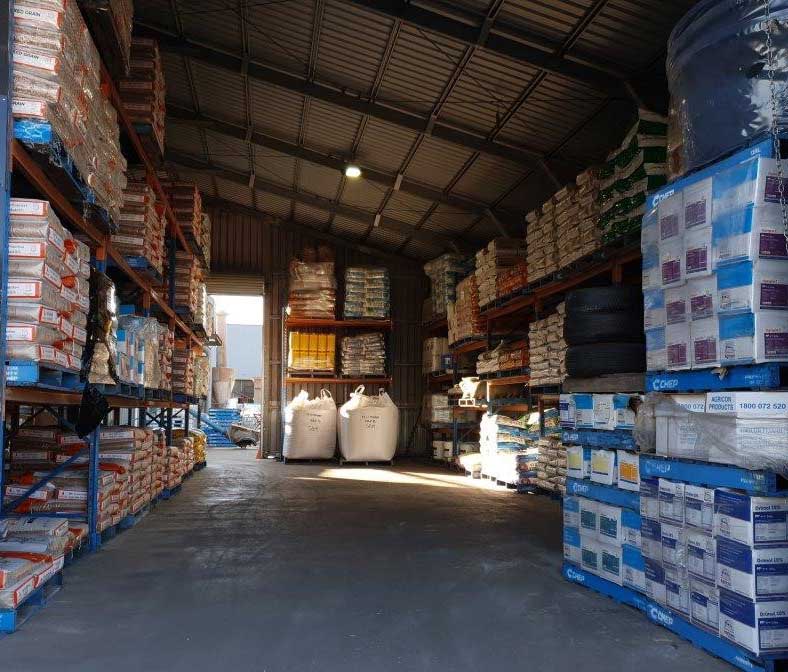 Kewpie is open for business with stock available in most lines.
Help keep "Aussie Pork on the Fork" on trend.
Sweet & Sour Pork
An old recipe that is still a favourite today.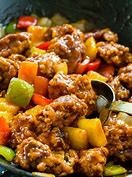 Ingredients
* 450gms pork
* 450gms pork
* 225gms canned pineapple (drained, reserve juice)
* 1/3 cup brown sugar
* 1/4 cup vinegar
* 2 tablespoons soy sauce
* 2 tablespoons cornflower
* 2 tablespoons minced garlic
* 1 green pepper diced
* 1 onion diced
* 1 cup carrot sliced
* 2 cups rice, cooked
Directions
1. Dice pork 2. In a large pan, brown meat over a medium heat 3. Add carrots and cook to soften 4. Add garlic onions and pepper 5. Once all vegetables are cooked to desired tenderness, add pineapple and reduce heat to keep warm. 6. In a saucepan, add enough water to pineapple juice to equal 11/2 cups of liquid, add cornflower and mix. 7. Add sugar, vinegar and soy sauce. Bring to the boil to thicken. 8. Pour over meat and vegetables. 9. Serve with hot rice.
Kewpie Stockfeeds team are on hand for any queries you may have either by phone, email or using the contact form below